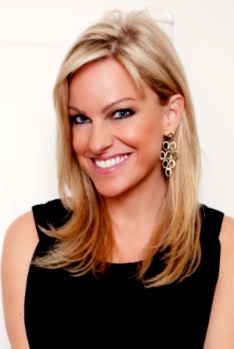 Kathleen Watts Smith- President & Founder
Kathleen Watts Smith has helped brand and promote some of America's most recognizable individuals and businesses for the past 15 years, including ESPN, ABC News, Sony Music, Disney, Verizon, Condé Nast Publications, Tiffany & Co, Pimco, Wine Spectator and Mattel. She kicked off the first quarter of 2011 being named an Enterprising Woman of the Year by Enterprising Women Magazine, a prestigious honor recognizing the nation's leading women entrepreneurs. She was then honored as the first recipient of the Women President's Organizations' "Breakthrough Business Leader Award" in conjunction with Smart Business Magazine. In addition, she's garnered national media attention from major news outlets including Forbes.com and ABC 7 News; as well as local media including the Orange County Register, OC Metro, The Daily Pilot and Newport Beach Magazine.
As President and Founder of The Brandmarket, Inc., Smith has integrated her business management and entertainment marketing experience to transform The Brandmarket into one of the most sought after promotional marketing firms in the nation. Her dedication to clients and a solid work ethic has garnered numerous awards, including being named to Counselor Magazine's exclusive "Hot List" in 2010; and receiving the Women's Business Enterprise Supplier of the Year Award (WBENC) in 2009. Smith was also recognized by the ASI Advertising Specialty Institute (ASI) Spirit Award in 2008, for which she was named to their Multimillion Dollar Roundtable of top promotional agencies.
The Brandmarket is a nationally-certified woman-owned business. Prestigious clients include the US Navy, Conde Nast, ESPN, ABC TV, Martha Stewart Living, Mattel, Verizon Wireless, Cigar Aficionado, Pimco, GlaxoSmithKline, NASCAR, XGames, NFL Pro Bowl, Burger King, Ford Motor Co, PacifiCare, JC Penney, AT&T, Takeda Pharmaceuticals, General Mills, Columbia Business School, Palm Beach Food & Wine Festival, Rock It Cargo, TMP Worldwide, Estee Lauder, Concierge.com, Men's Style.com, Sloan Kettering Hospital, General Motors, Sportscenter,Epicurious.com, Indianapolis 500, Good Morning America, Generation Next and Winyah Diagnostics.
A proponent of community giving, Smith coordinates her work schedule to allow for mentoring students at CSU Fullerton and Chapman University, and gives her time in support of charities like; Step-Up Women's Network, Smarty OC, Share Our Selves and Samaritans Purse. In addition, she also serves as a board member of the American Heart Associations' Orange County chapter where she is Co-chair of their social committee.