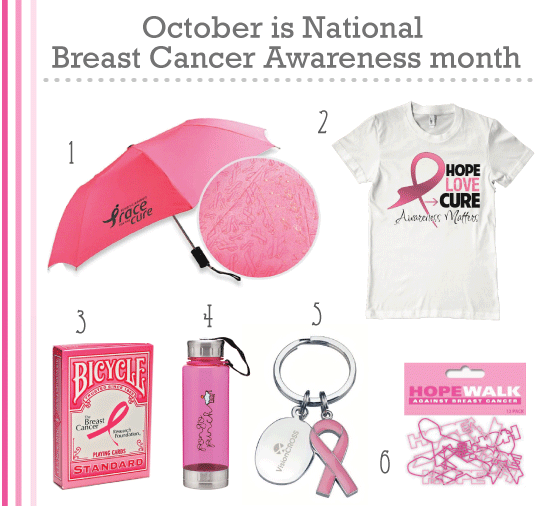 Celebrate 25 years of awareness, education and empowerment. Let The BrandMarket help you and your business show your support with these custom branded items.
1. This umbrella makes a statement and shows your support with awareness ribbons that magically appear when it gets wet.
2. Promote awareness with this custom screen printed t-shirt
3. Breast cancer awareness playing cards are a great way to bring the office together for games with a cause or on a friendly lunch break.
4. This water bottle is perfect for keeping you hydrating while you Race for the Cure.
5. Imprint your company's name on this awareness ribbon key holder for a great way to show your pink spirit.
6. Stretchable hope bracelets are a fun way to get the kids involved as well
For more information on breast cancer patient services, disease information, and how to help, visit the National Breast Cancer Awareness website. Also, be sure to check out some local pink Breast Cancer Awareness themed events, like the 1st Annual Celebrating Life Dinner Cruise and other great events happening in Los Angeles and Orange County.